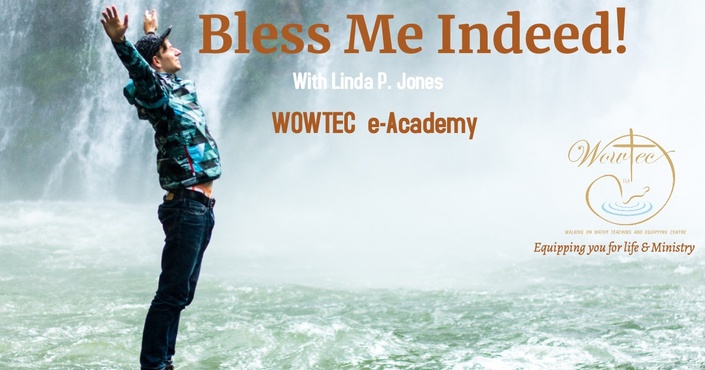 Bless Me Indeed!
Free Course about Exploring the Cry of Jabez
Dear Student,
Lloyd Ogilvie in his excellent book 'Lord of the Impossible' said, "To be a blessed person is to know, feel and relish God's affirmation, assurance, acceptance and approval. It is the experience of being chosen and cherished, valued and enjoyed."
In this course "Bless Me Indeed' we will explore the cry of Jabez, a man who wanted to be blessed, he was tired living under a curse. He obviously he felt like he was under a curse in order to appeal to God to be blessed. His one sentence prayer got God's attention and God's approval.

Though his prayer appeared as an insert, or parenthesis in the midst of a long list of ordinary verses of family history and genealogies... Jehovah God took time to acknowledge and answer Jabez's prayer and to ensure that he and his prayer were memorialized in scripture. This teaches us that Jehovah is interested in everything about you and will take time for you, and will answer your requests as well. Do you want to be blessed indeed?
Are you ready?

Linda P. Jones (Rev. M.PTh)

© Linda P Jones Ministries
Testimonials:
Excellent teaching indeed!
You did a MASTERFUL job with the prayer of Jabez, I loved every bit of it, and I was greatly blessed and enriched. Keep on soaring. Well done good and faithful servant! You helped positions, people, for real change, and gently challenged them to take action and not to settle for failure. They will never be the same. You released a sound that will not be stopped because it resonates from the heart of the heavenly Father.
Dr. Apostle Glenisaah Deborah
—————————————————————————————————————————-
Dear Rev. Linda
Thank you so much for your teaching about Jabez's prayer. It is very encouraging to see how God cares our pain and answer the prayers of the victim (it looked like Jabez is the victim of unfortunate birth) …it is interesting that God answered his prayer without changing his name. Unlike Abraham and Sarai, God changed his name first before they receive the promises.
Sirivimon
—————————————————————————————————————————
This a life changing teaching I am reading the notes. I know there is so much more in The Spirit to experience… Thank you for your Love, it is expressed in your teaching and I saw it in the video.
Blessings Remonia
—————————————————————————————————————————
I've just finished listening to your wonderful webinar on the prayer of Jabez and just wanted to say how beautiful it was... how enlightening, how rich, how powerful. I took tons of notes and the Lord really touched me through you.
One of the things that really stood out for me was that I'd never considered Jabez's prayer from anything other than a prayer with vision for growth and expansion in a physical way...extending his boundaries and not limiting God in what He can do in that kind of sphere. So to see the parallel in the context of inner healing and our God-given identities was such a beautiful revelation. The Psalm 18 rang bells with me as the Lord had given it to me a few years ago...and even this, in relation to what you were saying was yet another layer of the onion, so to speak. It has really enthused me, so thank you so much and I pray the Holy Spirit will continue His work in me where I need it re my identity in Him and all that! He is working on it!
May the Lord truly extend your boundaries as your words of Spirit-filled Wisdom reach deep down into the lives of more and more people and bring them into a saving friendship and love affair with our Lord Jesus Christ! Branch out and blossom and bring forth much fruit.
Sally
Your Instructor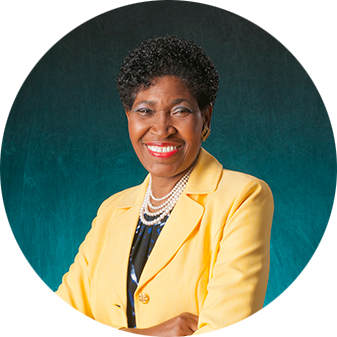 About Linda Jones
Rev. Jones is a transformational leader. She is the Founder of the WOWTEC e-Academy Mentorship Program. It's a contemporary, practical and insightful program to help you engage with the Scriptures. Anyone can benefit from its actionable steps, to find solutions in life through God's Word and ultimately be led into an encounter/or deeper relationship with the Lord.
The student also has the option to book one on one coaching calls that will help them in their spiritual growth and maturity
Rev. Jones founded the Women of Worth Ministries community for those willing and eager to learn - women who are ready to walk out of past hurts and emotional struggles, and partner with God in fulfilling their destiny.
Through our coaching programs such as our 12 Principles for Soul Survivors, teachings, webinars… we help guide them on the journey to becoming H.E.R – Healed, Equipped and Released to positively impact the world.
Rev. Jones is an author of several books that are geared to bring healing and empowerment to families. She is a sought-after speaker, radio show host of the bi-monthly program Words of Wisdom, and has hosted several conferences, seminars, workshops and productions.
Rev. Jones holds a Bachelor of Theology from Christian International School, Santa Rosa Beach Florida U.SA, a Master of Practical Theology from Master's International University of Divinity, Evansville, Indiana, U.S.A, and is pursuing her Doctorate in Practical Theology.
For more information email
[email protected]
Course Curriculum
Welcome to WOWTEC e-Academy!
Available in days
days after you enroll
Appendix
Available in days
days after you enroll

Now Available! WOWTEC Membership 12 Course/ 12 Month Subscription!

WOWTEC e-Academy Modules Will Be Introduced Monthly and Includes:

Access to one new teaching every month from my library of teachings
Teachings in video and audio format and downloadable Study Guide
Once-a-month online calls with Q & A
Access to private members Facebook Community to network with like-minded individuals
5% Discount off training sessions and summits
Steps to Birthing Your Vision – From Barrenness to Birthing – Do you have a vision you desperately want to see come to fruition? Walk through the steps with Hannah and what it took for her to birth the desire of her heart.
Facing Your Giants – Are there situations, people or things that seem like Goliath in your life? David teaches you how to face those things that threaten to overwhelm you and how to gain the victory over them.
How to Be Repositioned for Greater Impact – Do you want to leave an impact on your generation? Learn some of the things you will need to adjust in your life to be in the right position to accomplish that.
God's Restoration Program – Are you tired of losing stuff? The enemy has stolen enough from you, God has a restoration program in place just for you.
Mighty Warriors Arise – Part 1 & 2 – Encouragement for the weary, wounded, depressed...warriors. God is lovingly recalling you to active duty.
Keys to Walking in Wholeness – Learn valuable keys to help you as you persevere through pain and adversity to wholeness in God.
Launch Out Into the Deep – Do you want to move for the shoreline of mediocrity and lack into God's abundance? Learn the steps you can take to do just that.
The Power of Judah – Part 1 & 2 – Learn the power of the roar your praise, how it could change situations and bring transformation in your life as well as others.
And many more…
You will also receive an invitation to join the WOWTEC e-Academy Private Mentoring Facebook Group
Two Introductory options for payment:
$759 one-time payment (a savings of over $800 if you purchases courses individually!) or $69 per month, recurring for 12 months.
Frequently Asked Questions
When does the course start and finish?
The course starts now and never ends! It is a completely self-paced online course - you decide when you start and when you finish.
How long do I have access to the course?
How does lifetime access sound? After enrolling, you have unlimited access to this course for as long as you like - across any and all devices you own.
What if I am unhappy with the course?
We would never want you to be unhappy! If you are unsatisfied with your purchase, contact us in the first 30 days and we will give you a full refund.